John Oxley Volunteer Support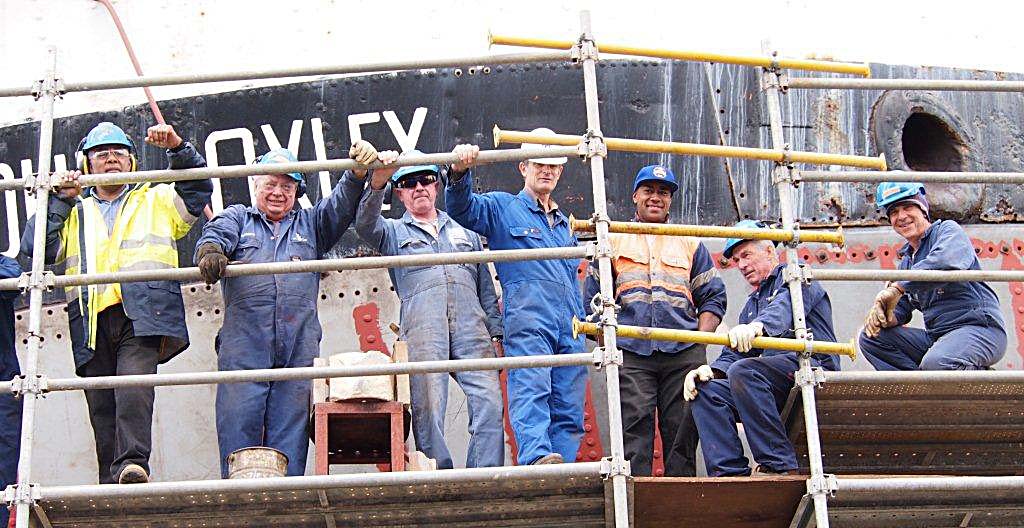 The Sydney Heritage Fleet prides itself in being a community-based organisation. The member's fees, donations and "in kind" materials, or tools, fund it.
Volunteers provide practically all the labour. Our sponsors  provide many of the materials and tools used, but some materials have to be purchased with the donations from our sponsors.


We pay tribute to our sponsors on the sponsor page and on all the John Oxley pages to say a heartfelt Thank You. Without their support this project would come to a grinding halt. Our sponsors can be proud of enabling us to bring back to live an invaluable part of our maritime heritage.
The volunteers of the whole Sydney Heritage Fleet have contributed in the years 2004/2005 about 120,000 hour of their time. That represents well over $1,000,000 in support.
More information on volunteering with the fleet Is on the Sydney Heritage Museum volunteer page. You do not need to have any specialised skills for volunteer work on the John Oxley, though that would be equally welcome. As an example, we recently did 120 rivets in a floor with a team comprising an electronic engineer, a pharmacist, a lawyer and an accountant, all retirees, using a hydraulic ram donated by Enerpac.
The main requirement is a willingness to work with your hands and to be open to learn new skills. In return you have the company of dedicated team members, the excitement of working on a community project and the camaraderie of likeminded people. The work stimulates the body and the mind, and keeps you young.
We work one, two or three days a week; the choice is yours. The days are Tuesday, Thursday and Saturday starting around 0900 till 1500.